POS systems
24/7 IN-HOUSE MERCHANT SUPPORT
By establishing the highest standards for service, integrity and price, we enjoy one of greatest reputations in the payment processing industry. Our in-house merchant support and 24/7 technical support teams have years of industry experience and can assist you with any need. Plus, with so many changes in payment technologies, we're always on the forefront, offering the latest in mobile, NFC and EMV-ready solutions.

 EXATOUCH® POINT OF SALE
Exatouch® is the leading point of sale system that doubles as a full-featured business management solution. Accept the latest in card technology while saving time, money and enhancing business processes!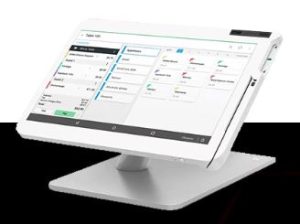 CLOVER® PLACEMENT PROGRAM
Clover® is transforming businesses from the ground up! Providing everything you need to accept more payment types, increase efficiency and improve operations, Clover has you covered for years to come.