Home Down Payment Savings Plan Coming Spring 2024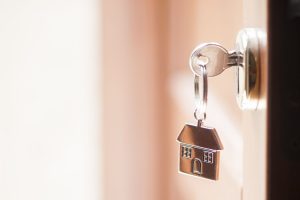 For first-time home buyers, a smaller down payment like 5–10% is okay too—but then you'll have to pay PMI (Private Mortgage Insurance). KeySavings Bank has a matching savings account. For each $2 that you save, we will match that with $1 of savings up to  $1500.
The restrictions are as follows:
The matching dollars will only be issued if KeySavings Bank originates the loan.
Any withdrawals for purpose other than for a home purchase will negate KeySavings Bank matching obligation.
The matching obligation will be non-interest bearing and matched at time of home purchase.
The origination of the home loan must take place not less than 12 months from account opening and within 24 months.
Gifting of money into the account is not allowed. All money deposited must be from the applicant's personal income.
If the applicant does not qualify for a home loan purchase, the matching obligation is negated.
KeySavings Bank reserves the right to discontinue the matching program at any time.
The applicant(s) at time of home purchase must earn a combined income of less than $45,000 per applicant.