Land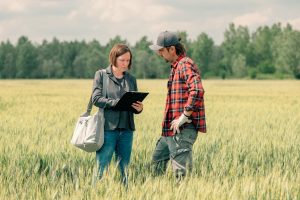 If you're eyeing a piece of land to build a house on, for hunting or any other recreational use, or to use for business purposes, you probably won't be able to get a secondary market mortgage to finance the purchase. Instead, you'll likely have to negotiate a land lease or apply for a land loan if you want to own the land outright.
Land loans aren't as common as traditional mortgage loans, though, so there are fewer options. Land loans do require a larger percentage of the purchase as a down payment.
What is a land loan?
A land loan is used to finance the purchase of a tract of land. There are a few different types of land loans depending on the type of property you want to buy:
Raw land: This type of land typically doesn't have access to utilities and has no improvements; it may not even be accessible by road. Raw land is generally more inexpensive than the alternatives, but it can be difficult to get financing.
Unimproved land: An upgrade to raw land, unimproved land (aka undeveloped land) may have access to some utilities but still lack others, such as a phone line or a meter for gas or electricity. Obtaining financing for unimproved land is easier than for raw land, but can still be challenging.
Improved land: Many buyers prefer improved land because it is developed with full utility and road access. While it's the most expensive type of land, it's the easiest to finance.
The process of applying for a land loan and receiving the funds, however, is somewhat similar to that of a typical mortgage. KeySavings Bank will run a credit check and evaluate the financial documentation you provide to ensure it matches what's on the application. Another option to completing an In-House application is to use our partners at USDA.
One of our Mortgage Loan Originators can assist you with either option.