Credit Problems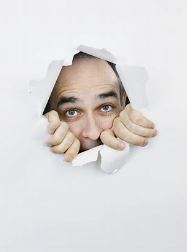 What does credit challenged mean?
The definition of a bad credit score varies. If your FICO score is less than 620 your score is considered marginal. If less than 580, you are in need of financial assistance and counseling. At KeySavings Bank, we look at more than just the credit score. We review the circumstances, your job time and we understand that bad things happen to good people.
FICO credit score ranges:
Below 580: Professional assistance necessary
580 to 669: Fair credit
670 to 739: Good credit
740 or above: Excellent credit
NOTE: A credit score is only a measurement. It does not tell your whole history. Bad things happen to good people . If you have a story, we listen.
YES-there are loans for challenged credit
Some mortgage programs are specifically designed to help low-credit applicants buy homes.
FHA  loans allow a credit score as low as 580.
Here are seven low-credit-score home loans that may work for you:
FHA loan: Min. score 580 (3.5% down) or 500 (10% down)
VA loan: No credit score but must be a qualifying veteran
USDA loan: Min. score 640 (0% down)
Conforming loan: Min. score 620 (3% down)
HomeReady loan: Min. score 620 (3% down)
Non-QM loan: Min. score 500 (down payment varies)
The right loan program for you depends not just on your credit score, but also on your credit history, income, employment, and savings. Your Mortgage Loan Originator will help you compare these options and determine which bad credit home loan is the best option for you.