Down Payment PLUS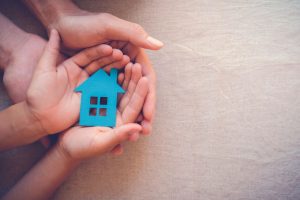 Maximum grant amount to $10,000
Downpayment Plus is a program that provides down payment and closing cost assistance for income-eligible homebuyers. The assistance is provided in the form of a forgivable grant paid on behalf of the borrower at the time the borrower closes on mortgage financing with KeySavings Bank. Grants are forgiven on a monthly basis over a five-year retention period.
How does it work
DPP is offered by KeySavings Bank. Homebuyers must apply and qualify for first mortgage financing through us in order to access the DPP funds.
Apply: We collect applicable documentation and complete the DPP application process on your behalf.
Approval: We will submit application, on your behalf, your application to determine eligibility.
Prepare: After your lender has confirmed your DPP grant reservation is in place, you will complete the required pre-purchase education and pre-purchase counseling through approved providers.
Purchase: DPP funds can be used to help with your down payment, closing costs, and/or up to $500 of your homebuyer education and counseling costs if they meet eligibility requirements.
Don't miss out on this opportunity. The funds in this program are limited. Please contact us for more information.