Meet Our Executives
Board of Directors
Nelson D. Dahl- Chairman of the Board
Dr. Daryl "Bo" J. DeDeker, Vice-Chairman
Bradley A. Russell, Director
Jared L. Scheunemann, Director
Gerald D. Canon, Director     
Executives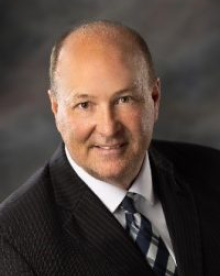 Gerald D. Canon
Director, CEO and President
I have been an executive in the financial services for the past 30+ years strategically leading and guiding institutions to success. My various positions have allowed me to acquire different views on how various entities provide excellence in services and products. I have a strong commitment to our community. Over the years, I have served as a Municipal Judge, a Rotarian, a member in the Lions Club and the Elks Club and on several other volunteer boards.
Hobbies: Bicycling, weightlifting, hunting, boating and Badger sporting events.
Family: Married to Dr. Sandra Litang-Canon and we have Ben-who works in the solar industry, Kiana-a financial consultant and Sierra-attending the UW studying human resources.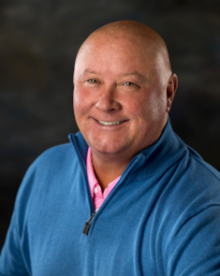 Scott R. Johnson
Vice President – Lending
I was fortunate to find my first job out of college a few decades ago in the fast paced and growing industry of mortgage lending. Being a nationally rank mortgage originator and an award-winning Leader has been extremely rewarding and fulfilling professionally.   
Hobbies:Outdoor activities, golf, working out at the gym, history and family vacations.
Family:My wife Peggy and I have a combined family of 5.  Our daughter Amy works in insurance, Jessica in banking, Alexander in construction, and the twins, Zoe who off to Belmont University as a music major and Zack is off to my alma mater, Illinois State, to become a psychologist…GO REDBIRDS!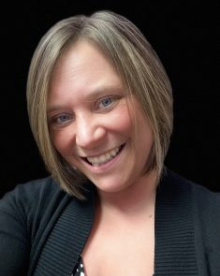 Tracy Ostrowski
Senior Vice President - Operations
I was born and raised in Wisconsin Rapids, where my family and I still live today. I am a Lincoln High School graduate. I majored in Business Management and Marketing from Lakeland University. My career started as a teller while going to college full time. I then took a brief 6-year break from banking to work in health insurance before I realized my calling was to get back into banking. I have been with KeySavings Bank for 11 years, assisting on the deposit, compliance, security, and fraud side of the bank.
Hobbies: Actively involved in my son's soccer and Boy Scouts and gymnastics for my daughter. I enjoy traveling, exploring and camping with my family.
Family: I have been married to my high school best friend, Alexander, for 9 years. Our little family includes our two children, Dominick and Emma and our black lab Rocco.