Business Checking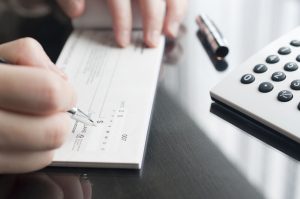 What is a business checking account
Business checking accounts are used more for day-to-day transactions like purchases or bill payments. These accounts allow you to make deposits and withdrawals, and can offer checks and debit card capabilities. Deposits can be made using ACH, wire transfers, cash, and other electronic fund transfers (EFT).
Name of Selection
Type of Account
Interest Earning
Minimum Balance to earn APY/open Amount
Interest Rate APY
Small Business Advantage
Checking
No
No APY/$100.00
NA
Enterprise PLUS
Checking
Yes
$500.00/$500.00
.10
DISCLOSURE
At our discretion, KeySavings Bank may change interest rates on all interest earnings accounts. Fees may reduce the earnings on all interest earning accounts.
Please call to talk to one of our small business or enterprise bankers to discuss selections in more detail.