Second Home or Short-Term Rental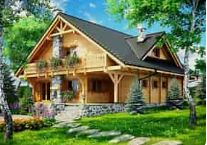 Central Wisconsin has a competitive home buying market in 2023.
Call one of our expert mortgage loan originators to get a pre-approval before shopping!
The summer vacation season brings joy to many people. KeySavings Bank is located in a recreational paradise. If you are one of those people who would love to own a place for weekend getaways and long lazy vacations in every season, the first consideration should be how to pay for that luxury.
Not all second homes are expensive, of course, but even with a relatively affordable second home, you need to make sure your budget can handle the extra monthly payments for the mortgage. Remember to leave room in your budget for routine maintenance, utility bills, and the possibility of a major repair.
When considering buying a second home, make sure you not only have the money for the monthly mortgage and interest payments, but also for property taxes, homeowners insurance, utilities, and other assorted fees.
Instead, consider paying for your vacation home in cash, or by getting a home equity loan on your principal residence, if possible.
Consider applying for an In-House loan for your vacation home; however, be prepared to have a slight more available for a down payments and interest rate and comply with a few more requirements than for a mortgage on your primary residence.
Second Home Financing Options
Option 1: Cash
If you can manage to save enough, an all-cash purchase is the easiest method to pay for a vacation home.
Option 2: Home Equity Loan
For homeowners who have substantial equity in their property, a home equity loan may be an option.
Option 3: Conventional Loan
Secondary market loans for vacation homes are an option. Our In-House loan and our secondary market loans are competitive. We want to make your move into your vacation home as easy as your weekends away will soon become.
For those who plan to rent their vacation home for extra income, not all lenders will allow the rental income to be considered for the loan qualification. Some will allow only a percentage of the rent payments as income, and others will require a documented history that the home has been consistently rented. KeySavings Bank will review the rental history of the area and consider it in qualifying you for the purchase.