Down Payment Help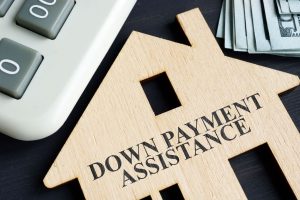 For many homebuyers, saving up for a down payment can seem like a massive roadblock, especially with home prices skyrocketing. But there are mortgage options designed specifically for those who can't save the standard 20% down of the loan amount—or don't want to wait until they do.
What do I do if I don't have enough for a down payment
KeySavings Bank offers Down Payment Assistance Programs.
Tap Into Benefits for First-Time Buyers.
Supplement Your Income With a Part-Time Job.
Sell Some of Your Belongings.
Downsize Your Lifestyle.
Receive a Gift from a Relative.
Borrow from your 401(k).
Pros and Cons of a No Down Payment Mortgage
While having to put less cash down on a mortgage can seem tempting, there are some things to consider before signing up.
Pros of No Down Payment Loans
You don't have to deplete your cash reserves (or wait until you have saved enough) for a large down payment
You don't have to worry about paying mortgage insurance on top of your loan repayments, in most cases
You'll get more favorable terms from the lender if it's a government-backed loan
Cons of No Down Payment Loans
If the loan is not backed by a government entity, then it will likely come with a higher interest rate
The lender will typically charge higher origination and funding fees
You typically need a good credit score to be eligible
To answer your questions, please call and talk to a qualified and licensed Mortgage Loan Originator.