401k Planning-Key Man Insurance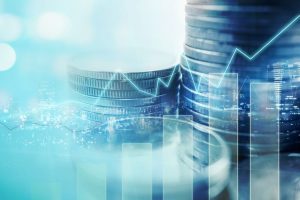 Using Nest Egg has helped us reduce our administrative costs and fees by 37%.
Why start or make the switch to Nest Egg
Nest Egg help you retain employees by offering a 401K, 403B or 457 plan

Remove the headaches of 401K administration resolved( 3(16) and 3(38)

Want access to 4 star and 5 star investment opportunities and low fees

Do you want a seamless conversion to Nest Egg

Weekly, monthly or quarterly review meetings to discuss the account-you set the timeline
In just 60 days,  we can manage the beginning , or transfer, of your retirement plan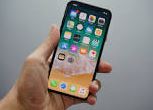 Employees will have on-demand access to their accounts 24/7 and the ability to meet with advisors using a mobile device, laptop or our kiosk at KeySavings Bank.
Have a Nest Egg account already
Easy access to your account-please login here. You have 24/7 access to review your account. If you need to schedule a meeting with a financial advisor, please select Schedule a Meeting below.
New to Nest Egg, click on the buttons to begin help your employees achieve financial freedom…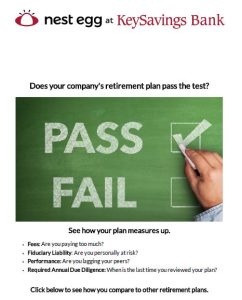 Interested in setting up a 401K Plan for your employees but, don't know where to start. We can help.
Investment Advisors are available during business hours if you want to schedule a meeting.
If you would like to talk to an Investment Advisor during business hours, please start here.
Why do I need Key Person insurance
Key Person insurance is a life insurance policy a company buys on the life of a top executive or another critical individual. This insurance is needed if the death of the individual would be devastating to the company. For small businesses, the key person might be the owner or the founder.