Small Business Administration 7(a) and 504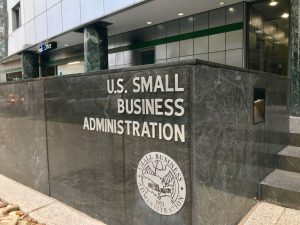 SBA loans are government-backed. In other words, the government agrees to cover a portion of your outstanding balance in case you default. This gives us an extra layer of security – which translates to lower interest rates on your end.
SBA loans are ideal for financing commercial real estate because they feature low-interest rates and lengthy terms. Although SBA loans can be used to cover just about any type of business expense, they are especially common for real estate financing.
Real estate investors are not eligible for SBA loans. To qualify for SBA funding, your business will have to meet a number of requirements, such as the SBA's size standards. You'll also have to meet the following criteria:
For-profit business
Located and operated within the United States
Business owners must have invested equity
Demonstrable need for financing
Zero outstanding debt to the U.S. government
Business owners can't be on parole
There are two main SBA loan programs that would allow you to secure commercial real estate financing. The first one is the SBA 7(a) loan, and the second one is the SBA 504 loan.
SBA 7(a) loans
The most popular SBA program, 7 (a) loans, feature funding amounts as high as $5 million. These loans can be used for a large variety of business purchases and have inherent flexibility.
They're especially fitting for purchasing real estate, land, construction costs, renovation, refinancing debt, and more. Repayment periods can range between 10 to 25 years.
504 loans
Another popular long-term, fixed-rate financing program from the SBA. 504 loans feature financing amounts as high as $5 million to be put towards major assets that promote a business's growth.
Funds can be used to purchase commercial real estate, machinery, and equipment. These loans can also cover renovations on an existing commercial property or equipment upgrades. You can even use a 504 loan to refinance certain commercial real estate loans.