Vehicle Loans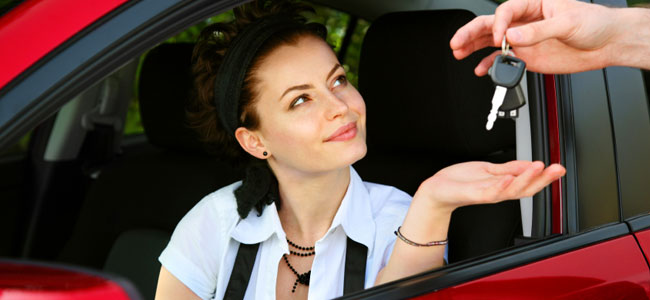 Grab the keys-we're going for a ride. 
When comparing auto loan offers to determine the best deal, focus on the annual percentage rate (APR), the interest rate and the length of the loan—and not just the monthly payment.
The KeySavings Bank Advantages
Our flexible loan programs will allow you to choose the best payment for you. Our numerous programs allow for vehicle financing on almost any type of vehicle; auto, truck, RV, semi, commercial, or recreational toys. Competitive Rates-we scout the marketplace making sure we are competitive.
We will meet you where you feel most comfortable-apply online or contact us.
What do I need to get a loan
Bringing the appropriate documents could help you to get a car loan more quickly when it's time to apply. Generally, KeySavings Bank is looking for proof that you are a good credit risk and will be able to repay the loan. This information, along with your credit report and score, will factor into the interest rate you are offered. To get you started, here's a checklist of what you need for a car loan.
Proof of identification
Paycheck stubs-W-2
Specific information on the vehicle you will be purchasing
Proof of Insurance
If, necessary, proof of down payment
If trading in a vehicle, the registration.
You can apply online or by calling our experts in the Consumer Loan Department
If you need a car value starting point, try Kelley Blue Book.
If you need a RV value starting point, try NADA RV Valuation.
If you need a used boat value starting point, try this site.
If you need a used motorcycle value starting point, try this site.