Commercial Real Estate Information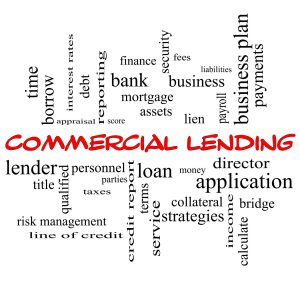 Small Business Contact
For for business owner to complete to set up
KeySavings Bank's loan officers do the underwriting on commercial real estate (CRE) loans, so clients always speak with a decision-maker. Here at KeySavings Bank, we are lending with a zero-origination point program. Our reputation is to close on time, every time. Since we are a portfolio lender, our team in innovative and looks for ways to make loans happen.
A commercial real estate loan is a type of mortgage that businesses and individuals use to finance commercial spaces like offices, warehouses, or even income-producing properties. Commercial real estate loans, also known as CRE loans, work by letting individuals and business owners use the property to secure the loan. In other words, your lender will have a legal claim to the property until you pay off your loan.
Just like a traditional residential mortgage, a portion of your payments on your commercial real estate loan will go towards equity in the property. You'll also pay a portion towards interest. Over time, you'll continue to build up equity in the property until you own it outright. Once this happens, you'll have no other obligations.
The main difference between a commercial real estate loan and a residential loan is the interest, which is generally higher for commercial loans. Commercial loans are also typically amortized in less time, ranging from 5 to 20 years, while the amortization period for residential loans can go up to 30 years.
In both commercial real estate loans and residential loans, the property itself will act as collateral for the loan. However, there are still a couple of distinctions between these types of financing products.
For starters, commercial real estate loans are usually made to business entities, like corporations and limited partnerships. Commercial loans are also typically shorter than consumer mortgages and feature terms ranging from five years to 25 years. In some cases, the amortization period on a commercial real estate loan can be longer than the term of the loan.
Commercial loans also feature loan-to-value ratios within the 70% to 80% range, which is typically significantly lower than loan-to-value ratios on consumer mortgage loans.
What is the difference between CRE loans for individuals vs. entities
Residential mortgages are most often made to individuals, while commercial real estate loans are typically made to business entities. This includes corporations, developers, limited partnerships, funds, and more. For many of these entities, their sole purpose may be to own and manage commercial real estate.
If you own or operate an entity interested in taking out a commercial real estate loan, know that we may require you and other owners to personally guarantee the loan. This is common if you haven't been in business long, or if your business doesn't have the financial track record to qualify.
Sometimes, this type of guarantee may not be required and the property itself will be the only means of recovery in the event of loan default. In this case, the commercial real estate loan is called a non-recourse loan. This means the lender has no other options to recover the funds in case of default, aside from the property.
What are The Main Types of CRE loans
There are 4 main types of commercial real estate loans that businesses can choose from: term loans, SBA loans, bridge loans and business lines of credit. They are typically used when funds are needed quickly, or when there are bridge gaps in long-term financing. These types of commercial real estate loans will vary in rates, terms and funding time.
What Types of Properties can be used as Collateral
Office
Warehouse
Light industrial & flex
Retail
Light manufacturing
Medical office