President's Message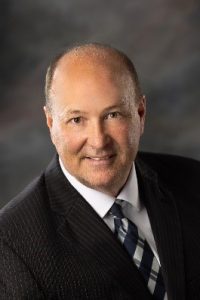 Gerald D. Canon President/CEO
To all,
KeySavings Bank is a community-based, mutual bank meaning our members (you) own the bank with controlling interest provided by the Board of Directors and the President/CEO. Since you are an owner, with all of our other members, the staff strive to exceed expectations, every time.
KeySavings Bank has been an integral partner in the central Wisconsin area since 1920. Over the years we have had name changes but, remain committed to our philosophy of "You'll feel right at home." Each and every time you walk through the front door, we want you to feel welcome. We remain committed to one-on-one personal service and making sure there is always someone to help guide you through today's difficult, financial challenges.
Our commitment to the community we serve can be seen by our involvement in community organizations such as the Elks Club 693, Rotary Club of Wisconsin Rapids, Chamber of Commerce-Adams/Friendship and Wisconsin Rapids and the Rome Business Alliance to name just a few. In addition, our staff create activities for the community to participate in, such as our annual Halloween Party for Children (of all ages) and our employees donated directly to South Wood County Humane Society and United Way's Stuff the Bus.
In 2023, KeySavings Bank has created a strategic initiative to expand bank services and products in lending and to local businesses. Scott Johnson, our Vice President of Lending, has built a ONE-STOP MORTGAGE shop to assist members in buying their dream home, or if you are a real estate investor, acquire more properties with ease. Our business services will, or already have, expanded to provide equipment leasing, business lines of credit, more depository opportunities and commercial real estate loans.
I look forward to leading our dedicated team to making sure each and every touch is personalized and you leave feeling welcomed. Please stop by our Wisconsin Rapids office or visit us at our Town of Rome branch.
Appreciative of your time,
Gerald D. Canon
President/CEO
---
Bank Officers:
Gerald D. Canon, President and Chief Executive Officer
Tracy L. Ostrowski, Senior Vice President – Operations
Scott R. Johnson, Vice President – Lending
Richelle A. Coyer, Corporate Secretary
Christine F. Cherney, Vice President – Finance/Treasurer
Dale J. Laska, IT and Security Administrator 
Board of Directors:
Nelson D. Dahl, Chairman
Gerald D. Canon
Daryl J. DeDeker
Jared L. Scheunemann
Bradley A. Russell